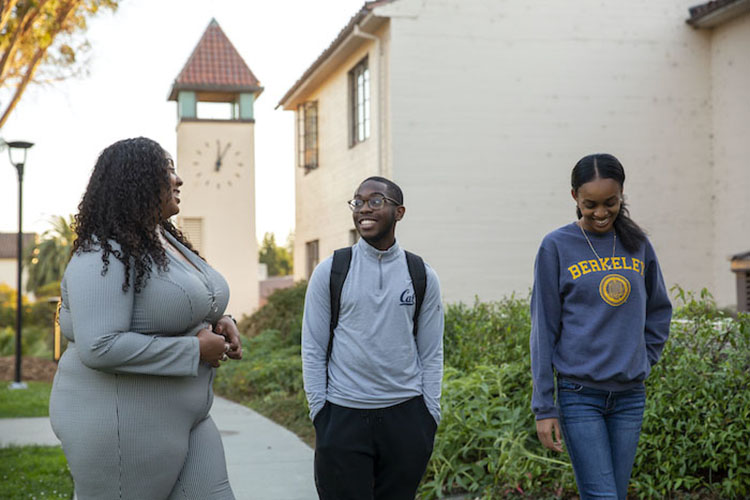 Welcoming and inclusive spaces are an integral part of Berkeley's campus housing.
Theme Programs in Residence Halls
Theme Programs are living-learning communities where students sharing a scholarly interest live together and participate in programs specially designed around the community theme. Students can apply for Theme Programs in the housing application. There are no additional fees for Theme Program housing.
Each program is a partnership between Residential Life and an academic department, and includes an academic seminar. Theme Programs have a public service and community development focus and many are founded on concepts of identity exploration and equity.
Theme Programs are available in these residence halls:
Clark Kerr
Stern
Unit 1
Unit 2
Unit 3
Transfer Living and Learning Community
The Transfer Living Learning Community is for motivated transfer students of all backgrounds, majors, and experiences ready to cultivate strong relationships with their peers. The program offers diversity of perspective for students to learn from each other and grow together. Contact the Transfer Student Center for details.
Substance-Free Environment
Freeborn Hall in Unit 1 is designated as a substance-free environment. Residents actively agree to keep the community free of alcohol as well as recreational and illegal drugs. The hall hosts substance-free programs, events, and activities.