Our apartment communities provide a welcoming home where scholars create memories, share ideas, and grow alongside friends. Meal plans are not part of apartment contracts, but may be purchased separately through Cal Dining.
Undergraduate Apartments
Apartment housing options are conveniently located a few blocks from the south side of campus. Undergraduate apartments are only available to transfer and continuing students, not incoming first-year students. Meal plans are not included with apartment contracts, but may be purchased separately via Cal Dining.
Graduate Student Apartments
Graduate students can apply for on-campus housing in Panoramic Berkeley* or one of these apartment complexes exclusive to Berkeley graduate students: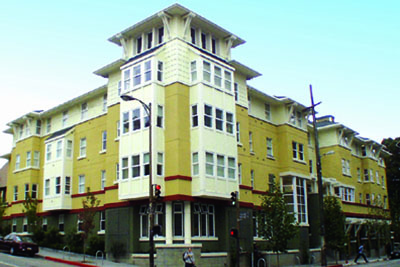 Located one block from the campus, the complex offers space for 120 graduate students in two-, three-, four-, five-, and six-bedroom shared apartments.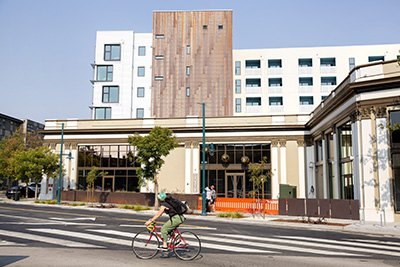 An independent-living option for single graduate students and postdoctoral researchers in studio, one-, two-, and four-bedroom configurations. Located three miles from the campus, the complex is within walking distance of many shopping centers and local businesses.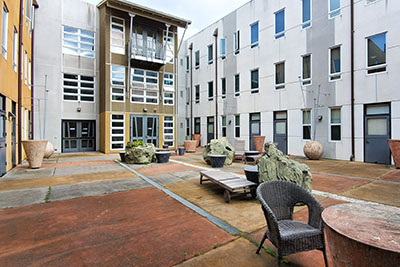 Located three blocks from the southwestern corner of campus at Shattuck Avenue and Channing Way, Manville Apartments are within walking distance of downtown Berkeley, near shops, banks, movie theaters, restaurants, and public transportation.
Off-Campus Apartments
Explore Cal Rentals for off campus living options. The Cal Rentals service is available to undergraduate and graduate students as well as visiting scholars, post docs, faculty, and staff.
*Location is an affiliated property assigned by the university. On-site management is overseen by public-private partners.